Categories
Shop by supplier
Information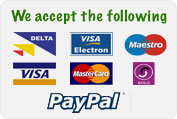 Jumbo Butane Gas Regulator
Jumbo Butane Gas Regulator
TPA low pressure clip on jumbo butane gas regulator with a fulham nozzle outlet.
Suitable for use with Irish butane cylinders together with domestic and leisure appliances such as ovens and hobs, gas bbqs, patio heaters, boiling rings, camping stoves and some gas heaters.
29mbar, 2kg/hr. Rain & dust protection cover fitted.

This regulator has an excess flow valve as required by Irish Standards.
This regulator conforms to EN16129.
Always ensure gas regulators & gas fittings are correctly fitted and gas hose is changed every 5 years.
Always ensure gas hose is fitted to the gas regulator with a suitable hose clip / jubilee clip.
Always ensure gas hose is suitable for the job, bs approved and in date.
If in doubt ask for advice.
Read More...
No other images available
Other products you might like

Gas Hose Clip / Jubilee Clip
Price: €1.00
9mm Butane Gas Hose & Clip Set
Price: €4.50

Gas Hose. Low Pressure. 9mm x 60 metre Roll.
Price: €74.99
Single Cast Iron Boiling Ring. 2.5kw
Price: €60.00

Double Cast Iron Boiling Ring. 5kw.
Price: €110.00

Go Gas Dynasty Trio Cooker. Double Burner & Grill.
Price: €65.00 €58.00