Categories
Shop by supplier
Information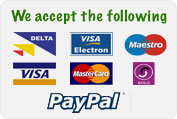 Perfect Peck Block 1kg for Poultry.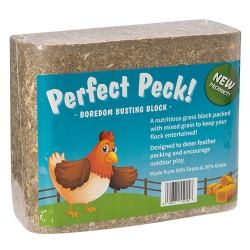 Perfect Peck Block 1kg for Poultry.
Complementary feed blocks for chickens, ideal as partial forage replacement, as a treat or boredom buster, or to top up the daily diet.
The nutritious grass and grain blocks are low in natural sugars and contain no additives or molasses.
A nutritious grass block packed with mixed grain to keep your flock entertained!
Designed to deter feather pecking in poultry & game birds and encourage outdoor play.
Made from 50% Grass & 50% Grain
Read More...
No other images available
Other products you might like

Stockholm Tar. 400g
Price: €12.00

1 Litre Nutrimin Apple Cider Vinegar.
Price: €7.00

Chicken Spex. 25 Pack.
Price: €7.00

Scarper Anti Peck Spray Clear. 250ml.
Price: €11.00

Equimins Country Living Egg Shell Improver. 1.5kg
Price: €13.75

16kg Hanging Poultry Feeder.
Price: €21.99