Categories
Shop by supplier
Information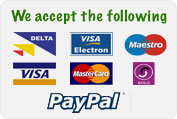 Stockholm Tar. 400g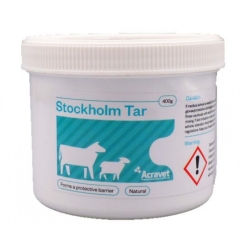 Stockholm Tar. 400g
Foul tasting tar which when applied to affected area of birds usually prevents further pecking.
A very effective product to prevent feather pecking in poultry & game birds when birds are already harmed.
Paint onto the affected area of the bird.
An essential product in any poultry keepers medicine chest.
A traditional, natural antibacterial dressing.
400 grams of Battles or Acravet poultry stockholm tar

Read More...
No other images available
Other products you might like
Pheasant Spex. 25 Pack.
Price: €6.00

Quail Egg Boxes. 100 Pack
Price: €17.00
Verm-X Poultry Pellets 1.5 kg Tub
Price: €44.00

Bitfitter Tool Size A
Price: €37.00

Quail Egg Boxes. 840 pack.
Price: €110.00

1.5 Litre Poultry Drinker & 1 Kg Tube Feeder Combo
Price: €6.00