Categories
Shop by supplier
Information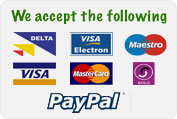 Kampa Sizzle Tabletop BBQ.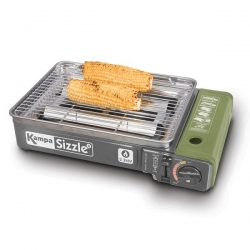 Kampa Sizzle Tabletop BBQ.
High performance portable barbecue
Large cooking area – 34 x 26 cm
Compact and portable, ideal for barbecuing on the go.
Great for camping, caravanning, beach, picnics and the home.
Automatic ignition – no need for matches
2.3kW extra high speed stainless steel burner – for fast cooking and long life
Variable heat control
Built-in pressure safety device
Chrome plated cooking grill
Vaporiser plate for an authentic barbecue taste
Removable drip tray – easy to clean
Tough but lightweight construction
Operates with widely available CP250 / GA009 self-sealing cartridge (not included).

Up to 2½ hours cooking from one cartridge
Protective carry case for clean storage and easy transport
Read More...
No other images available
Other products you might like

CP250 Campingaz Gas Cartridge. 4 Pack.
Price: £8.44
Ice Pack - Campingaz M30
Price: £5.33

Chilly Bin Cool Box 25 Litre.
Price: £44.42

Chilly Bin Cool Box 50 Litre.
Price: £84.40
12 Litre Coolbox.
Price: £13.33

Campingaz Cp250 Gas 12 Pack.
Price: £22.21