Categories
Shop by supplier
Information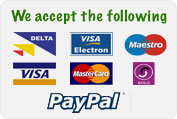 Mini Advance Small Egg Disk - 12 Egg Capacity
Mini Advance Small Egg Disk - 12 Egg Capacity
This Small Egg tray can be used with the Brinsea Mini Advance Incubator and Mini Advance EX Incubator for pheasant, Quail & smaller Eggs.
Holds 12 Small Eggs in Seperate Egg Sockets.
Also suitable to put in the Brinsea Mini Eco Incubator to make it semi automatic egg turning.
Read More...
No other images available
Other products you might like
Brinsea Mini ADVANCE 2 Incubator.
Price: £159.91
Brinsea Mini II ADVANCE EX Incubator
Price: £199.89

Brinsea Mini Advance Large Egg Tray - 7 egg capacity
Price: £15.99

Turning Motor with Cog - Mini Advance Only
Price: £35.54