Categories
Shop by supplier
Information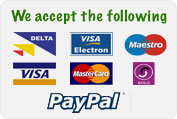 Yellow Base Moulding for Brinsea Mini Eco & Advance Incubators
Yellow Base Moulding for Brinsea Mini Eco & Advance Incubators
Replacement yellow base moulding for Brinsea Mini Eco, Mini Advance and Mini Advance EX Incubator Range.

Fits all models of Brinsea Mini Incubators.
Genuine Brinsea Products replacement Incubator Part.
Brinsea Incubators For Sale.
Read More...
No other images available
Other products you might like

Thermometer For Brinsea Incubators in Centigrade.
Price: €12.79

Brinsea Mini II ECO 10 Egg Manual Incubator.
Price: €81.16
Brinsea Mini ADVANCE 2 Incubator
Price: €152.48

Mini Advance Small Egg Disk - 12 Egg Capacity
Price: €17.71
Brinsea Mini II ADVANCE EX Incubator
Price: €211.50