Categories
Shop by supplier
Information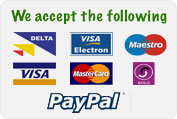 Mini Eco Incubator Semi-Auto Turning Upgrade Kit - With 2 Egg Disks
Mini Eco Incubator Semi-Auto Turning Upgrade Kit - With 2 Egg Disks
Mini II Eco Incubator Semi-Auto Turning Upgrade Kit - includes 2 Egg Disks
Mini II Eco Incubator Semi-Auto Turning Upgrade Kit - fits the Mini II Eco incubators.
Turn your Mini II Eco incubator into a semi-auto version with this turning mechanism accessory.
Easy to fit and simple to use.
The turning mechanism engages with the cogs on the egg disk allowing a simple turn to be made without having to lift the lid off the incubator to manually turn the eggs.
Includes:
Turning mechanism Large egg disk - holds up to 7 hens' eggs
Small egg disk for quail/pheasant eggs - holds up to 12 eggs
Full instructions
Product code: AB010
Read More...
No other images available
Other products you might like

Brinsea Mini II ECO 10 Egg Manual Incubator.
Price: €82.50

Brinsea Mini 2 Eco Incubator - Starter Pack 1.
Price: €175.00