Categories
Shop by supplier
Information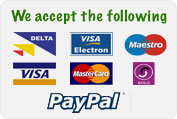 Brinsea Mini II ECO 10 Egg Manual Incubator.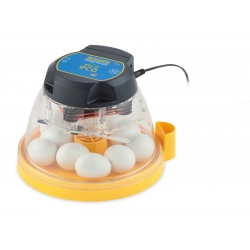 Brinsea Mini II ECO 10 Egg Manual Incubator.
Brinsea's Mini ECO Incubator is a fan assisted manual turning small egg incubator holding up to 10 hens eggs or equivalent.
The combination of proven electronic temperature control, fan assistance, carefully directed airflow and a specially made glass thermometer result in an Incubator which is deceptively sophisticated yet extremely easy to use.
The Mini ECO 2 Incubator comes factory set to the commonest incubation temperature but this can be adjusted if necessary.
The high quality clear top allows you to see every second of an egg hatching from every angle.
The Brinsea Mini 2 ECO Incubator is covered by Brinsea's free 3 year quarantee (just follow the user instructions to register online).
This Small Incubator runs from 12 Volts for safety and is supplied with a mains power adaptor.
This is a very popular small egg incubator for the beginner or for use as a small hatcher.
External water trough makes topping up humidity levels easy.
Can be converted to Semi Automatic Egg Turning by adding the 7 Chicken Egg Turning Disc or the 12 Egg Small Egg Turning Disc.
We stock all the spare parts for this Incubator and all Brinsea Incubators.
Egg Incubators For Sale
Incubators in Ireland For Sale.


Not Suitable for Geese Eggs or Large Eggs
back to Small Incubators
Read More...
Other products you might like

Thermometer For Brinsea Incubators in Centigrade.
Price: €15.00

Brinsea Mini 2 Eco Incubator - Starter Pack 1.
Price: €205.00

Brinsea Mini 2 Advance Incubator & Brooder Starter Pack.
Price: €290.00

Large Dial Incubator Hygrometer 70mm.
Price: €20.00