Categories
Shop by supplier
Information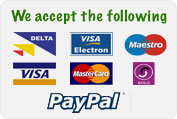 Chicken Leg Rings. 100 pack of Mixed Colour 16 mm Leg Rings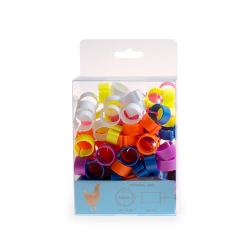 Chicken Leg Rings. 100 pack of Mixed Colour 16 mm Leg Rings
A good quality snap lock leg ring for Adult Hens of Light & Medium Breed.
Pack size 100 leg rings for Hens of mixed colours.
They will stay on if applied properly.
16 mm in diameter & 11mm high.

Minimum of 4 colours.
Read More...
No other images available
Other products you might like
Chicken Leg Rings.100 pack of 16 mm Leg Rings. 1 Colour.
Price: €10.00
Numbered Metal Wing Tags. 100 pack. 1 colour.
Price: €24.00

Numbered Plastic Wing Tags. 100 pack
Price: €22.00

Metal Wing Tag Pliers For Metal Wing Tags.
Price: €27.00
30 Litre Tripod Feeder & 30 Litre Drinker Set.
Price: €80.00