Categories
Shop by supplier
Information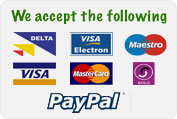 Octagon 10 / 20 - Non Motorised Cradle End
Octagon 10 / 20 - Non Motorised Cradle End
Blank cradle end suitable for Brinsea Octagon 40, Octagon 20 DX or Octagon 10, this will also fit the Octagon 20 Advance and ECO range of Brinsea Incubators.
Genuine Brinsea Incubator Parts.
Read More...
No other images available
Other products you might like

Octagon 10 Polyurethane Egg Tray / Door Moulding.
Price: €20.00

Octagon 10/20 - Cradle Turning Motor/Gearbox
Price: €55.00
Octagon 10 / 20 DX Cradle Bars ( pair)
Price: €12.00

Octagon 20 Advance Cradle Bars (pair)
Price: €12.00
Octagon 10 / 20 / 40 Cradle Clutch
Price: €12.00
Octagon 10 / 20 - Short Link for Cradle
Price: €3.50