Categories
Shop by supplier
Information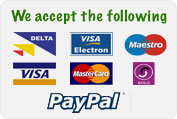 Octagon 20-40 Advance & Eco - Cable Cover
Octagon 20-40 Advance & Eco - Cable Cover
Cable Cover for the Brinsea Octagon 20 / 40 Advance & Eco range of incubators.
Supplied without screw.
Genuine Brinsea Incubator Parts.
Read More...
No other images available
Other products you might like
Octagon 20 Advance Egg Basket
Price: €14.00

Octagon 20 Advance - Handle/Keypad Assembly
Price: €12.93
Brinsea Fan Guard for Octagon 20 Advance Incubator.
Price: €12.00