Categories
Shop by supplier
Information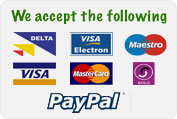 Brinsea OvaEasy 190 Advance Incubator With New Cooling System. No Stock until 18th June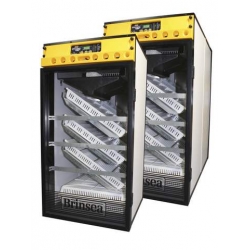 Brinsea OvaEasy 190 Advance Incubator With New Cooling System. No Stock until 18th June
Ova-Easy Advance incubators are fitted with Brinsea's proven digital control system which provide a range of useful and easy-to-use extra features like humidity readout and temperature alarms. Both sizes are easily upgraded to EX specification providing fully automatic humidity control.
Additional improvements to construction of the door and fascia make the OvaEasy 190 Advance the best value cabinet incubator available.

Features
High performance, flexible incubator with integral hatcher.

New Cooling System.

Large capacity, e.g. 190 model: 192 hens eggs (including 48 in integral hatching tray)

Flexible egg handling to suit a wide range of egg sizes

Fully Automatic turning

Clear, double-glazed observation door

Energy efficient, insulated cabinet

Advance' digital control system – temperature and humidity readout and menu driven options

Unique 'lamina airflow' to eliminate cold spots.

Free 3 year guarantee
Options

EX versions provide fully automatic humidity control. Can be purchased as a plug-in upgrade to Advance models.

Performance and ease of use
The Ova-Easy cooling system is a unique new design which best mimics the natural way in which a mother would sit on the eggs, it gives the user the option of 60, 120, 180, 240, 300 or 360 minutes a day in which the eggs will be cooled. Once this cooling period is over, the incubator will then return to its correct incubation temperature.

Four small fans blowing air in lamina flow around the egg chamber provide much better temperature distribution than a single, large fan. This approach, coupled with the high levels of insulation mean that temperature is extremely evenly distributed throughout the egg chamber, ensuring good hatch rates, time after time.

Eggs are held in removable trays and the user can configure their incubator to their needs by the choice of trays available. Universal trays are adjustable for egg size from quail through to goose and are supplied as standard.

Eggs are initially set in three levels and are then moved to a large, removable hatching tray at the base of the chamber for the final stages of incubation and hatching. The hatching trays come complete with removable covers to contain the chicks.

The convenient control panel allows the user to adjust the temperature, Humidity (EX versions only) humidity/ventilation and turning easily. Temperature and humidity levels are shown on a calibrated digital display on the front of the panel.
The fully automatic turning can be switched off from the control panel while the eggs are being accessed or the incubator cleaned.

Construction – durable and energy efficient

The Ova-Easy models have fully protected steel chassis which are rigid and rust resistant with laminated high density polystyrene sides providing good thermal insulation and smooth, easy to clean surfaces. The transparent, double glazed door provides thermal insulation plus the convenience of total visibility of eggs and hatched chicks.

OvaEasy 190 and 380 Advance EX

The EX versions provide Improved control for valuable and hard-to-incubate eggs

Humidity is a crucial factor in the success (or otherwise) of eggs and the EX versions of the OvaEasy 190 and 380 Advance incubators put accurate control of humidity in the hands of the user.

The standard OvaEasy 190 and 380 Advance provide a continuous readout of incubation humidity but requires the user to alter humidity to achieve the ideal average level. The EX version with the Humidity Pump effectively maintains the humidity level precisely at the level the user sets irrespective of changes in room humidity and so overcomes problems that can commonly lead to eggs failing to hatch – especially in the latest stages of incubation. The Humidity Pump includes an external water reservoir eliminating the chances of water in the incubator harbouring bacteria.

The Humidity Pump module is designed to work seamlessly with the OvaEasy Advance incubators and can be purchased later as an upgrade from Advance to Advance EX status. Part number AD25.
Read More...
Other products you might like

OvaEasy Incubator Hatching Tray & Cover. 100,190,380,580
Price: €31.00

Hen Egg Tray for all Brinsea OvaEasy Incubators
Price: €22.50
Brinsea Evaporating Block for OvaEasy 190 Incubators
Price: €6.00