Categories
Shop by supplier
Information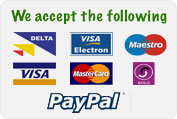 Gaslight & Patio Gas Regulator 37 mbar
Gaslight & Patio Gas Regulator 37 mbar
Patio Gas Regulator 27mm with 8 / 9mm hose connector.
Will fit all Calor & Flogas Irish Patio Gas Bottles.
Regulator for FloGas Gaslight gas bottles in 5 & 10kg.
Suitable for all leisure appliances, barbeques & cookers operating on 37 mbar propane.
Always get a gas fitter to install your gas appliances.
Patio Gas Regulators Ireland.
Read More...
Other products you might like

Gas Hose Clip / Jubilee Clip
Price: €1.00
9mm Butane Gas Hose & Clip Set
Price: €5.00

Gas Hose. Low Pressure. 9mm x 60 metre Roll.
Price: €74.99
Gaslight Gas Cylinder & Fill. 5kg.
Price: €65.00

Gaslight Gas Cylinder & Fill. 10kg.
Price: €75.00

Roast Master Gas Hob & Oven.
Price: €305.00