Categories
Shop by supplier
Information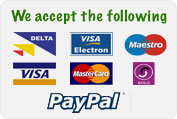 Plastic Hatching Mat for Brinsea Maxi Incubators
Plastic Hatching Mat for Brinsea Maxi Incubators
A plastic hatching mat for use in the Brinsea maxi range of incubators.
This saves buying the disposable cardboard hatching mats.
Read More...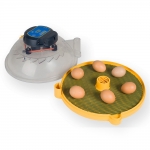 Other products you might like

Egg Sanding Block / Egg Cleaner.
Price: £2.00

Brinsea Maxi 2 ECO Incubator. No Stock until 24th April
Price: £119.93

Brinsea Maxi II Advance Incubator Starter Pack.
Price: £293.50