Categories
Shop by supplier
Information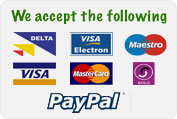 Poultry & Gamebird Carrying Crate. 2 Door.
Poultry & Gamebird Carrying Crate. 2 Door.
A heavy duty transport crate suitable for pheasant, duck & chickens.
Will transport approx 15 - 18 chickens or 16 - 20 pheasants.
Capacities are approximate and will depend on weather and distance.
Approx size 95.5 cm x 57 x 27.5 cm.
Heavy Duty Plastic.
Easily washed.
Replacement parts available in event of breakages.
Sliding Door on top of crate and an opening end door.
We can supply cheaper crates if requested but you get what you pay for.
This poultry crate is shipped flat packed and just clips together easily.
No tools required.
Read More...
No other images available
Other products you might like

Pan Feeder for Pheasants & Poultry.
Price: €12.00
Treadle Feeder for Poultry. 12kg Capacity.
Price: €55.00

Outdoor Poultry Feeder. 6kg Blenheim. (Box of 10).
Price: €195.00
Smite Red Mite & Louse Powder. 10 Kg Bucket.
Price: €53.00

Stainless Steel Poultry Drinker. 12 Litre Capacity.
Price: €48.00