Categories
Shop by supplier
Information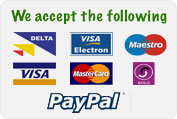 Egg Cartons, End Opening Fibre Egg Boxes. 231 x 6 egg boxes. No stock at present
Egg Cartons, End Opening Fibre Egg Boxes. 231 x 6 egg boxes. No stock at present
A good budget fibre egg box.
Made from re-cycled pulp paper.
The egg boxes are packed into a bundle that contains approx 231 individual egg boxes.
For small, medium & large chicken eggs.
For selling eggs direct to general public or to shops, market stalls etc
We deliver egg boxes throughout Ireland & UK
back to Egg Boxes And Packaging
Read More...
No other images available
Other products you might like

Poultry & Gamebird Carrying Crate. 2 Door.
Price: €42.50

Rollaway Plastic Nest Box
Price: €34.00

18 Litre Poultry Drinker
Price: €16.00

30 Litre Tripod Poultry Drinker On Legs.
Price: €45.00

Verm-x Poultry Pellets. 750g
Price: €25.00

Egg Date Stamping Kit
Price: €25.00