Categories
Shop by supplier
Information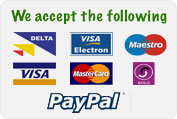 Poultry Drink Tonic. 500ml
Poultry Drink Tonic. 500ml
Chicken Lickin Poultry Drink Concentrate 500ml from Agrivite is a high-energy mineral supplement rich in iron.
Chicken Lickin Poultry Drink Concentrate provides support for all poultry, but it is especially recommended for any birds recovering from mite infestation, for supporting during moulting or any birds not looking in the peak of health.
Easy to use and can be added to the drinking water for the whole flock.
Add 10ml to 5 litres of drinking water.
Ingredients: Sorbitol; Phosphorus; Iron; Potassium; Manganese; Copper Poultry Drink contains a selection of natural products to support all round condition and health in poultry.
Ideal for birds that are looking a bit off colour.
For chickens, turkeys, ducks, geese and pigeons.
Read More...
No other images available
Other products you might like

Cage Feeder / Drinker
Price: €1.50

F10 Super Concentrate Disinfectant. 100ml
Price: €13.00

Big Red Grit Station. Grit Hopper.
Price: €10.00

Scaly Leg Spray. 250ml
Price: €11.00

1 Litre Nutrimin Apple Cider Vinegar.
Price: €5.50
Milan Chicken Coop. 3 Hens.
Price: €240.00