Categories
Shop by supplier
Information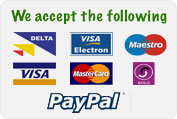 Poultry Mite Rescue Remedy. 500ml
Poultry Mite Rescue Remedy. 500ml
A liquid complementary feed supplement for poultry and game birds, containing vitamins, chelated trace elements, iron and key minerals.
Designed to assist recovery from the symptoms from red mite, including lethargy and anaemia.
Agrivite poultry mite rescue remedy.
Read More...
No other images available
Other products you might like

Verm-x Poultry Pellets. 250g
Price: €14.00
Verm-x Poultry Liquid 500 Ml
Price: €29.00

Poultry Zest Pellets. 1.5kg
Price: €20.00
Powder Duster for Red Mite & Louse Powder.
Price: €6.15

1 Litre Nutrimin Apple Cider Vinegar.
Price: €5.50

Barrier Red Mite Powder - 5kg
Price: €55.00