Categories
Shop by supplier
Information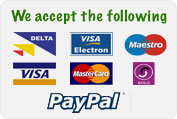 Verm-x Poultry Liquid 500 Ml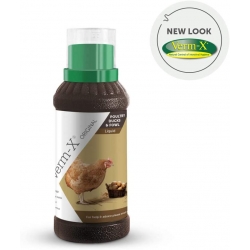 Verm-x Poultry Liquid 500 Ml
VERM-X Liquid FOR POULTRY Verm-X is a safe, natural, 100% herbal parasite repellent which has been proved to be a very effective alternative to pharmaceutical, chemical wormers.
Many livestock owners report that not only do their animals love the taste of Verm-X but, with regular use, their condition improves too.
Verm-X doesn't just kill the parasites – it's actually good for your stock!
Verm-X for Poultry is now available in both liquid and pelleted forms, the pelleted form being more suited to birds which are free-range, where the drinking water could be diluted by natural rainfall.
Verm-X Liquid is easy to use by adding to your bird's drinking water and disallowing any other drinking water for the 3 days per month you add Verm-X. made feeds.
A further advantage of Verm-X over chemical based products is that, being 100% natural herbal formula there is no withdrawal period for either eggs or meat.
Verm-X is perfectly safe!
Verm-X may be used solely 3 consecutive days every month.
Verm-X has the advantage that there is no egg or bird withdrawal period.
Verm-X is ideal those who wish to explore the natural way of controlling parasites.
Verm-X is ideal for poultry kept on organic farms.
Verm-X is extremely palatable and has no known resistance, suitable for all farmfowl

Read More...
No other images available
Other products you might like
30 Litre Tripod Drinker on Legs.
Price: €36.00

Verm-x Poultry Pellets. 4kg
Price: €100.00
Smite Organic Oblitermite. 500ml
Price: €16.00