Categories
Shop by supplier
Information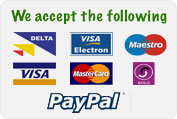 Verm-X Powder for Reptiles. 25g
Verm-X Powder for Reptiles. 25g
A monthly supplement to restore and maintain gut vitality in Reptiles.
Made from 100% natural active ingredients, the Verm-X® Original range can be fed all year round.
Use for daily control and protection of intestinal hygiene.
Using up to 1g per day for large reptiles, dust lightly onto feed for three consecutive days each month.
Read More...
No other images available
Other products you might like
Infra-Red Ceramic Lamp Holder
Price: €5.90
Brinsea Hatchmaker R Clear Egg Chamber Base
Price: €18.00

Aluminium Shade / Reflector for Heat Lamps.
Price: €12.50

Dull Emitter Bulb 250Watt
Price: €19.50
Chick Heat Plate / Electric Hen For 15 - 20 Chick.
Price: €40.00