Categories
Shop by supplier
Information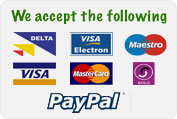 Grey Crow Cage Trap. Heavy Duty 4 Compartment.
Grey Crow Cage Trap. Heavy Duty 4 Compartment.
This is a Round Grey Crow Cage Trap.
It is high and has a large diameter with 4 compartments including call bird compartment.
This Multi Larsen trap / Grey Crow cage Trap has three catching compartments round the edge of the trap and a call bird compartment in the middle.
The side entry sliding trap doors are operated by a wire treadle that is situated inside each catching compartment.
The muilti larsen trap is for magpies and corvid crows.
A trick to catch your first crow / magpie is to place mirrors inside the trap or eggs.
This Grey Crow Cage Trap arrives assembled ready for use.
Remember to check your cage trap at le
Weight: approx 13kg
We can supply this trap flat packed cheaper for self assembly.
Vermin Control And Traps
Check current legislation regarding use of these traps before use with Dept of Agriculture or National Parks & Wildlife Service.
*** We cannot ship this product outside the 32 counties of Ireland due to size and weight issues ***
Allow upto 2 weeks for delivery
Read More...
No other images available
Other products you might like
Sonic Electronic Bird Scarer.
Price: €65.00

Top Netting 1.5 Inch Square Mesh. 64' x 64'
Price: €270.00

Standing Falcon Decoy.
Price: €25.00

Crow Decoy. Black Plastic Crow.
Price: €11.00
Mink Cage Trap. Single Entry.
Price: €35.00

Trigger Lock for Guns. Universal
Price: €15.00