Categories
Shop by supplier
Information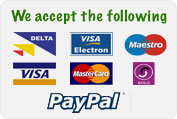 Larsen Trap Springs ( A Pair )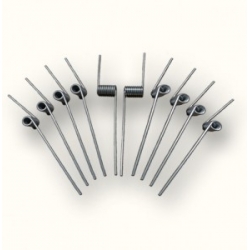 Larsen Trap Springs ( A Pair )
A Pair of Heavy Duty Larsen trap springs made for us in Holland.
Very Well finished and tightly sprung.
Use these Springs to repair your larsen traps or for making up your own Magpie & Grey Crow traps.
We use these springs on our own larsen & magpie traps.
Discounts For Quantity.
back to Vermin Traps and Control
Read More...
No other images available
Other products you might like

6 mm metal J clips. 1 Kg Tub.
Price: €18.00

J Clip Tool / Pliers for 4 mm metal clips
Price: €25.50

J Clip Tool / Pliers for 6 mm metal clips
Price: €26.50

Aviary Wire 19mm Square Mesh. 25m long X 1m high
Price: €90.00

Cage Feeder / Drinker
Price: €1.50