Categories
Shop by supplier
Information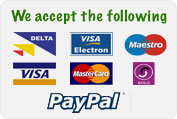 Mole Trap - Claw Type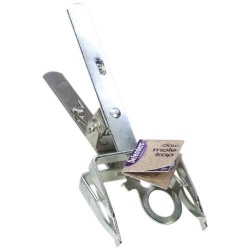 Mole Trap - Claw Type
Catch-and-kill Mole traps for protection of lawns and gardens.
Strong spring action and galvanised for rust-free durability.
Suitable for all weathers.
To maximise catch rates use 1 mole trap per 1000 sq metres.
Stv312
back to Vermin Traps and Control
Read More...
No other images available
Other products you might like

Bird Scarer. Wind Powered.
Price: €14.00
Mouse Master Live Catch Multicatch Mouse Trap
Price: €13.00
Fox Snares Heavy Duty (10 Pack).
Price: €40.00

3 Rat Bait Stations & 150g Bait.
Price: €35.00

Mole Trap - Tunnel Type
Price: €7.00