Categories
Shop by supplier
Information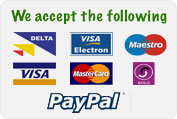 Adjustable Gas Regulator. 50 - 150 mbar Propane
Adjustable Gas Regulator. 50 - 150 mbar Propane
These gas regulators are for the Alke SK21, SK41 & SK81 gas brooders for pigs & poultry.
Will also fit the Gasolec & Abbi Sunn SA type poultry heaters.
They can be used to control most gas appliances operating between 50 - 150 mbar outlet pressure.
Supplied with hose connector & irish propane fitting.
Fits directly onto the Flogas & Calor Gas 10.89 kg, 34 kg & 47 kg propane gas bottles.
We can supply UK POL / Bullnose fitting at same price. Please state in comments box if you require this fitting.
Contact us for gas prices, we can arrange gas delivery to any mainland UK or Irish Address with bulk or bottled gas.
BP1813 Propane regulators have variable outlet pressures and are mainly used as single bottle regulators or as a second stage to a High Pressure Changeover Valve.

Ideal for use in agricultural applications such as game and poultry rearing, plus industrial or craft such as air heaters.

This regulator can also be used in specific installations with Natural Gas, SNG, air, Nitrogen and other non aggressive gases.
Read More...
No other images available
Other products you might like
Gas Brooder Hose. 2 Metre Length
Price: €7.00
Thermocouple for Alke SK Brooders
Price: €11.50

Dust Filter For Alke SK Type Brooders.
Price: €12.00

Gas Regulator Spanner for Irish Propane Bottles.
Price: €9.00
Alke SK41 Gas Brooder. 500 Chick with Hose & Regulator.
Price: €130.00

Alke SK81 Gas Brooder. 1000 Chick with Hose & Regulator.
Price: €145.00