Categories
Shop by supplier
Information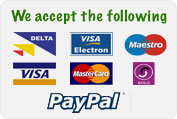 Alke SK41 Gas Brooder. 500 Chick with Hose & Regulator.
Alke SK41 Gas Brooder. 500 Chick with Hose & Regulator.
Quality Gas brooder to cover 500 pheasant chicks or 400 chicken chicks in a well insulated building.

Adjustable heat output without no need for a thermostat.

Supplied with a 10 stage adjustable gas regulator operating 50 - 150 mbar output on propane gas.

Will work off bulk tanks & propane bottles gas.

2 metres of gas hose & 2 jubilee clips supplied with each heater.

These gas brooders have a flame faliure shut off valve as standard.

2500 - 6000 BTU'S

We can arrange fitting of gas heaters and gas installations for UK & Ireland mainland.

MacEoin General Merchants can arrange delivery of bulk & bottled gas in Ireland & UK.

We are a major Flogas distributor and carry all cylinder types in stock.
Flogas Dingle.
Gas Cylinders Dingle.
Read More...
No other images available
Other products you might like

750ml Quail / Small Chick Drinking Fount
Price: €3.00

1 Kg Chick Tube Feeder
Price: €3.25
30 cm Hanging Galvanised Chick Trough
Price: €6.00

Pan Feeder for Pheasants & Poultry.
Price: €12.00
Gas Brooder Hose. 2 Metre Length
Price: €7.00
Thermocouple for Alke SK Brooders
Price: €11.18