Categories
Shop by supplier
Information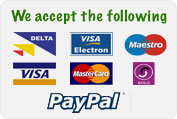 Agrivite Poultry Pep - 500g
Agrivite Poultry Pep - 500g
What is Agrivite Poultry Pep:
Agrivite 'Chicken Lickin' Poultry Pep is a mineral supplement containing a blend of spices and vitamin C to keep poultry healthy.
What is Agrivite Poultry Pep used for:
Agrivite Poultry Pep is given to your poultry and game birds as a super tonic for many reasons such as:
Maintain immunity
Encourage growth
Promote good egg shell quality
Support egg laying performance
It also helps the birds to maintain condition during extreme hot and cold weather
Your girls will soon be feeling on top of their game and in fine pecking order.
Is Agrivite Poultry Pep palatable?
The Agrivite Poultry pep is made from an aromatic blend of spices that are highly palatable which will encourage your girls to eat their ration and help to keep them strong and healthy.
Instructions for using Agrivite Poultry Pep:
Mix 1 scoop with the daily feed ration for ever 10 birds.
Which birds is the Agrivite 'Chicken Lickin' Poultry Pep suitable for:
Chickens, Turkeys, Ducks, Geese, Pigeons and Game Birds.
Composition of Agrivite Poultry Pep:
Micronised wheat bran, calcareous seaweed, sodium bicarbonate, germinated barley dried at low temperature and ground, fenugreek, fennel and aniseed powder, turmeric and angelica processed products.
Analytical Constituents of Agrivite Poultry Pep:
Moisture: 7.88% Crude Protein: 8.75% Crude Fibre: 4.7% Crude Fat: 2.84% Total sugar: 7.18% Crude Ash: 30.71%
Size: 500g
Read More...
No other images available
Other products you might like
Verm-X Poultry Liquid. 250 ml
Price: €19.00

Verm-x Poultry Pellets. 250g
Price: €12.95

Cage Feeder / Drinker
Price: €1.50

Big Red Grit Station. Grit Hopper.
Price: €13.50
Treadle Feeder for Poultry. 5kg Capacity.
Price: €42.00

10kg Galvanised Tube Feeder.
Price: €22.00