Categories
Shop by supplier
Information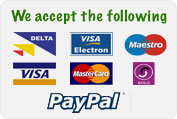 Black Cat Rat Trap.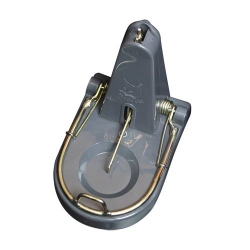 Black Cat Rat Trap.
Black Cat Rat Trap.
This is a killer machine trap for Rats.
It is very economical and reusable for years of service, is guaranteed to kill at least 200 rats per trap, probably more!
It has a superb traditional design and does the job well.
However the force with which it releases the claw is dangerous and can even break fingers so rest assured there will never be a Rat smart enough to enjoy its meal on this plate.
Ensure you are placing the bait under the lever of the trap, coconut is suggested bait in instructions but any chocolate, cheese, bacon etc is going to work.
The key way to catch the rat is to provoke the rat to put his mouth under the lever.
The spring action of the handle is powerful! Death is instantaneous for the rat.
Trap release trigger at back releases and reduces risk of trapping fingers when unsetting the trap.
Warning: This should not be handled by children.
Store it safely away when not in use and when armed make sure kids are not around or non target species.
Keep this away from pets and children.
Product Dimension (LxBxH) – 17 cm x 12 cm x 16 cm.
Best used in a cage or tunnel.
Black Cat Rat Traps Ireland.
Black Cat rat Traps Northern Ireland.
Read More...
No other images available
Other products you might like

Mark 4 Springer / Fenn Trap.
Price: €11.75
Heavy Duty Rat Cage Trap
Price: €29.00

3 Rat Bait Stations & 150g Bait.
Price: €35.00

Rat Master Heavy Duty Multicatch Rat Trap
Price: €60.00

Mouse & Rat Trap Bait Attractant.
Price: €5.00

Self Set Rat Trap.
Price: €8.00