Categories
Shop by supplier
Information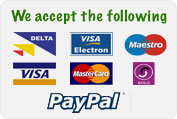 EcoGlow Safety 1200 Brooder. 35 Chick.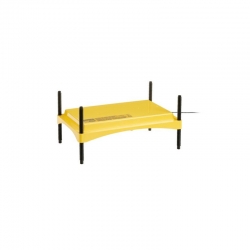 EcoGlow Safety 1200 Brooder. 35 Chick.
The EcoGlow Safety 1200 Chick Brooder is the efficient and safe way to keeping newly hatched poultry, game and waterfowl warm.
Suitable for up to 35 chicks its perfect for schools & small breeders.
Sealed to the stringent IPX7 electrical safety standard and operates at 12v for electrical safety, mains adaptor included.
The EcoGlow Safety 1200 Chick Brooder is ideal for keeping newly hatched poultry, game and waterfowl warm for the crucial first days and weeks.
The low voltage heater panel warms the chicks directly by contact and radiant heat and is far more economical than a conventional infrared lamp, using about 10% of the electricity of a 250 watt suspended lamp, which is important when heating for 24 hours a day, 7 days a week.
Contact with the EcoGlow Safety 1200 is a more natural way of raising chicks than a heat lamp.
It avoids the stress of being under light both day and night, the chicks get used to the natural light changes of night and day which improves weight gain and feather growth.
The metal heater plate of the EcoGlow Safety 1200 improves heat radiation and evenness of temperature under the brooder as metal is a much better conductor of heat compared to plastic alternatives.
The lower contact temperature and the easy height adjustment means that chicks can be 'contact brooded' (like the mother hen) for maximum comfort and lowest wasted energy.
The new flared 'skirt' around the heater retains more heat, improving efficiency and reducing energy use.
The EcoGlow Safety 1200 has easy height adjustment for a wide range of chick sizes and its tough plastic and metal construction makes it durable and easy to clean.
Water-tight (IPX7 Safety Standard) construction and low voltage operation are designed to comply with stringent electrical safety standards.
Supplied with a mains adaptor incorporating a 3 metre lead.
FREE 3 year guarantee when registered online.
This product is for indoor use only and the room temperature should not drop below 10° C (50 F).
EcoGlow Brooders are distruibuted in Ireland by MacEoin General merchants Ltd.
Read More...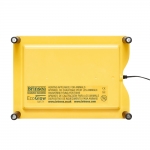 Other products you might like

Chick Enclosure Panels.
Price: €21.00

Coxoid. 112ml. Coccidiosis Treatment. .
Price: €13.00

1.5 Litre Poultry Drinker & 1 Kg Tube Feeder Combo
Price: €6.10

F10 Super Concentrate Disinfectant. 100ml
Price: €13.21
Treadle Feeder for Poultry. 5kg Capacity.
Price: €39.50

1 Litre Nutrimin Apple Cider Vinegar.
Price: €5.50