Categories
Shop by supplier
Information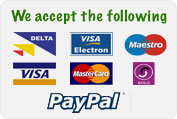 Campingaz 400 ST Double Burner & Toaster Grill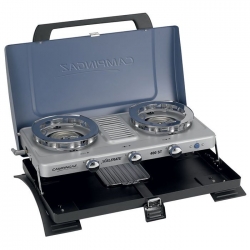 Campingaz 400 ST Double Burner & Toaster Grill
The powerful new Xcelerate technology ensures high performance and fast boil time when cooking outdoors, especially in windy conditions.
Featuring two Xcelerate burners and an additional infrared grill that is perfect for toasting.
Packing away is made easy - fold down the 400ST, and the integrated sturdy lid protects the appliance and carry handle, making it ideal for transportation.
Cook more food in less time, using less fuel, with an Xcelerate stove. With a handy infrared toaster too!
Campingaz Xcelerate™ burner Technology, combining the Xcelerate burner and wind blocking pan supports, cuts boil time in half and reduces gas consumption - saving you time and money, with tasty results.
Cooking your favourite meals in the great outdoors is easy with the high-performance Campingaz 400ST stove. The additional infrared grill is perfect for toasting, putting quick outdoor snacks on your menu!
The integrated Piezo ignition guarantees fuss-free lighting, so there's no need to worry about fiddly matches when dinner time arrives.
It's ultra-portable - at the end of your camping trip, the stove's locking lid and integrated handle form a carry case for easy transportation.
It runs off butane or propane gas cylinders and can stand freely on its own supports, making for simple and quick outdoor cooking.
Buy a Campingaz 904 / 907 Hose and regulator set here.

Read More...
Other products you might like

Campingaz 904 New Cylinder & Refill
Price: €95.00
Campingaz 907 New Cylinder & Refill
Price: €110.00

Gas Hose Clip / Jubilee Clip
Price: €1.00

Gaslight & Patio Gas Regulator 37 mbar
Price: €14.00
Gaslight Gas Cylinder & Fill. 5kg.
Price: €65.00
Campingaz Regulator. 30mbar.
Price: €9.00