Categories
Shop by supplier
Information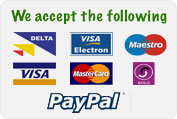 Clulite CB2 Lamp & Battery Pack Set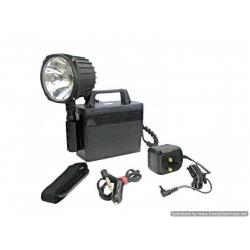 Clulite CB2 Lamp & Battery Pack Set
1000m spot beam Hunting Lamp from Clulite.
Ultimate power and technically advanced Hunting Lamp.
Walking lamp & Spotting lamp all in 1 with Double Bulb.
Unique pivoting head.
The 1 million Candle Power Clubman Deluxe torch is Clulite's technically advanced ultimate power package.
It has a piercing white beam shining up to 1000metres in ideal conditions.
Perfect for fox & rabbit hunting, checking sheep & cattle.
Package comprises of:- Clulite CB2 Lamp head. Head handle. Rigid 12v 7 amp power pack in case. Shoulder strap. Mains and car charger.
SPECIFICATIONS:
Battery: 12v 7amp/hr (SLA).
Duration: 1.5hrs continuous (3hrs intermittent). Secondary beam: 5 hours.
Beam: 1000 metre spot.
Weight: 3.5kg (total weight).
Charging time: 12 hours from mains.
Read More...
No other images available
Other products you might like
Deben Lithium Ion Battery 12 Volt 14AH
Price: €235.00

Battery For CB2 / SL2 Hunting Lamp Pack.
Price: €30.00

Glass Lens for Clulite - Cluson CB2 & CB1 Lamp.
Price: €14.00
Clulite Mains Charger With Jack Plug for CB2.
Price: €28.00

Verm-x for Dogs. 1.3 Kg
Price: €62.00

Clulite CB2 Reflector. 2 Bulb.
Price: €18.00