Categories
Shop by supplier
Information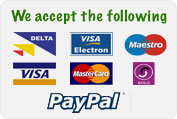 Heavy Duty Pheasant Feed Spring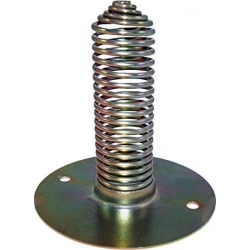 Heavy Duty Pheasant Feed Spring
Fit this spiral feeder spring to the bottom of a drum to make a handy outdoor feeder for pheasants.
Mainly for feeding wheat to pheasants.
Can be used as a peck feeder for free range poultry.
Many types of springs available. Bigger, Smaller, Adjustable.
We can supply cheaper and dearer feeding spiral springs, please ask for types.
Badger Spikes & Guards can be fitted to these to prevent vermin feeding
Back to Poultry feeders
Read More...
No other images available
Other products you might like

Hotline Gemini 80 Electric Fencing Unit.
Price: €140.00 €115.00

30 Litre Tripod Poultry Drinker On Legs
Price: €36.00
King Feeder & Hat. 25kg Capacity.
Price: €31.00

Magpie Cage Trap. 4 Compartment.(Octagonal)
Price: €150.00

Clulite CB2 Lamp & Battery Pack Set
Price: €175.00