Categories
Shop by supplier
Information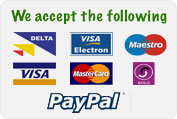 Coleman Unleaded Sportster II Outdoor Stove.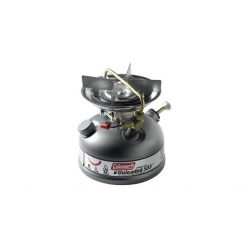 Coleman Unleaded Sportster II Outdoor Stove.
The Coleman Sportster® II single burner stove operates from Coleman® Liquid Fuel as well as unleaded petrol ensuring high performance even in cold temperatures and at altitude.
This Coleman Sportster® II stove is ideal for camping, fishing trips and expeditions anywhere in the world.
Strong, reliable and economical to run, this Dual Fuel™ single burner stove is easy to use and built to stand the test of time.
Operates off unleaded petrol or Coleman® Liquid Fuel

Size: 46 x 29 x 12cm
Power: 2,500W
Run time: Up to 8h 30min
Size: 15 x 12cmØ
Boil time: 5min.20sec
Weight: 1.19kg
Carry case included
Coleman products are distributed in Ireland by MacEoin General Merchanst Ltd. Dingle. Co. Kerry.
Read More...
No other images available
Other products you might like

Aluminium Whistling Kettle. 1.4 Litre
Price: €11.80
Mess Tins
Price: €9.84

Altitude 1 Cookset. 3 Piece.
Price: €18.20

Altitude 3 Cookset. 8 Piece.
Price: €39.35

2 Litre Metallic Red Stainless Steel Whistling Kettle.
Price: €14.76

Coleman Liquid Fuel. 1 Litre
Price: €11.80