Categories
Shop by supplier
Information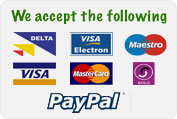 Mustard. 1/2 acre pack. No stock until 2022
Mustard. 1/2 acre pack. No stock until 2022
Mustard is a relatively inexpensive and highly versatile cover crop.
Can be sown alone or as a companion to other species.
Ideal for early cover, killed off by frost will create shelter for birds.
Popular as a green manure crop.
Cover crop sowing rate - Approx 9 kg per acre
Pack size - 4.5kg.
Sow in April / May but as late as September.
Read More...
No other images available
Other products you might like

6kg Outdoor Blenheim Poultry Feeder.
Price: €19.50

55 Kg Outdoor Pan Feeder. Emperor Feeder
Price: €105.00

Phacelia. 1/4 Acre Pack.
Price: €20.00
Quinoa Game Cover Crop. 1 Acre Pack. 2kg.
Price: €48.00

Sunflower. 1/2 acre pack. No Stock until 2022
Price: €35.00

General Gamebird Mix. Cover Crop. 1 acre pack.
Price: €70.00