Categories
Shop by supplier
Information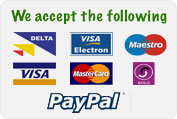 Crow Decoy. Black Plastic Crow.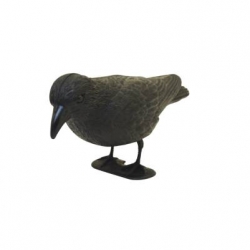 Crow Decoy. Black Plastic Crow.
A full bodied black crow decoy on a stand.
Realistic colouring on this crow decoy made from black plastic.
Used as a decoy for shooting, a garden ornament or to deter small birds from vegetable plots & gardens.
Mac Eoin Hunting Supplies in Ireland carry a full range of Sporting Decoys.
Read More...
No other images available
Other products you might like

Bird Scarer. Wind Powered.
Price: £12.44
Sonic Electronic Bird Scarer.
Price: £57.75

Dummy Rubber Nest Eggs. 6 Pack
Price: £7.55

Grey Crow Cage Trap. Heavy Duty 4 Compartment.
Price: £133.26

Standing Falcon Decoy.
Price: £22.21

Flying Falcon Decoy
Price: £19.54