Categories
Shop by supplier
Information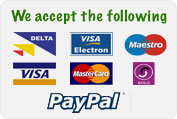 Date Stamp for Egg Marking
Date Stamp for Egg Marking
Date Stamp your eggs so you know which have been laid first.
Very handy to date eating & hatching eggs.
For use with a separate ink stamp pad using our food grade ink.
For all your other egg stamping requirements and egg packaging please contact us
back to Egg Boxes And Packaging
Read More...
Other products you might like

Plastic Egg Tray to hold 30 Hen Eggs.
Price: €2.85
Ink Pad For Egg Stamps.
Price: €7.80

50 ml Red Food Grade Ink for Egg Stamping.
Price: €11.50
Egg Washer. Rotomaid 200 With Free Egg Basket.
Price: €460.00
Hotline 25m Poultry Netting Kit With Hot Gate.
Price: €290.00 €230.00