Categories
Shop by supplier
Information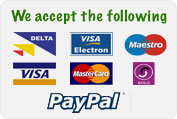 Double Cast Iron Boiling Ring. 5kw.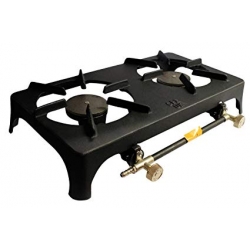 Double Cast Iron Boiling Ring. 5kw.
The double burner boiling ring mounted in a solid cast iron frame from Continental Products is perfect for cooking essentials.
Ideal for use on fishing, cooking or camping trips, this double cast iron burner ring is a safe compact camping stove ideal for hot drinks, or preparing meals.
Being made from cast iron, this burner is tough, durable and stable, and can accommodate even the heaviest cast iron pans.
Can be used with Propane or Butane just buy your regulator of choice.
Frame Dimensions: Length 510mm x Width 240mm x Height 90mm
CE Approved
Propane and Butane
Output: 17060 Btu/hr, 5 kw/hr
Used extensivley with scouting & guide groups, outdoor caterers, market stalls etc.
Read More...
No other images available
Other products you might like

907 New Cylinder & Refill
Price: €78.70

Jumbo Butane Gas Regulator
Price: €13.50

37 mbar Irish Low Pressure Propane Gas Regulator
Price: €9.84

Gaslight Gas Cylinder & Fill. 10kg.
Price: €52.20

Kampa Campingaz Regulator & Hose Pack.
Price: €14.76

27mm Clip-On Adaptor for HP Hose. Caravan / Camper.
Price: €14.76