Categories
Shop by supplier
Information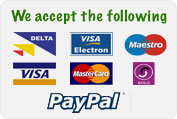 Egg Date Stamping Kit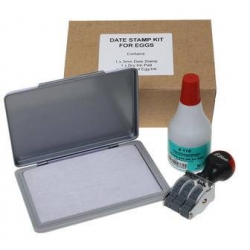 Egg Date Stamping Kit
If your selling eggs to neighbours or you use them all yourself, you might want to mark them with the date of lay - that way you will know which eggs to use first and which have been hanging around for a while.
This Egg Date Stamping Kit includes all you need for basic egg marking.
Simply adjust the stamp to the correct date, add a few drops of food grade ink to the pad and stamp away!
Set includes standard date stamp, ink pad and 50ml red food grade ink.
back to Egg Boxes And Packaging
Read More...
No other images available
Other products you might like

Plastic Egg Tray to hold 30 Hen Eggs.
Price: €2.80

50 ml Red Food Grade Ink for Egg Stamping.
Price: €11.31

100ml Red Food Grade Ink.
Price: €18.79
Chick Box External Rollaway Nest Box.
Price: €42.00