Categories
Shop by supplier
Information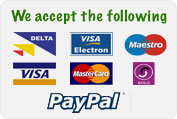 Hotline Falcon P500 Electric Fencing Unit.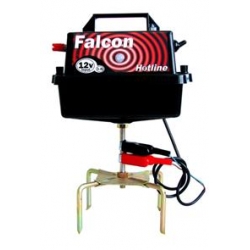 Hotline Falcon P500 Electric Fencing Unit.
A high powered unit suitable for up to 12 rolls of Poultry Netting.
Suitable for all farm uses including Rabbit & Sheep Net.
The Falcon P500 has 2 output levels and is powered by a 12 Volt Battery ( Not Supplied ).
When animals first introduced put at full power then reduce power when they respect the fence.
A 75Amp/Hr Battery will need charging approx every 3 weeks.
We can supply the correct batteries for these units.
An LED will flash green when unit is working and go red when charge is required.
A buzzer will sound if terminals are connected incorrectly.
back to poultry Fencing
Read More...
No other images available
Other products you might like

Hotline Turbo Tape. 10mm x 100m
Price: €15.74

Lead Out Cable. 25 Metre
Price: €19.18

Hotline Turbo Tape. 20mm x 200m
Price: €43.28

P 70 Electric Fence Tester.
Price: €17.21

Lead Out Cable. 50 Metre
Price: €37.38