Categories
Shop by supplier
Information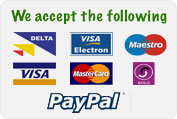 Highlander Survival Axe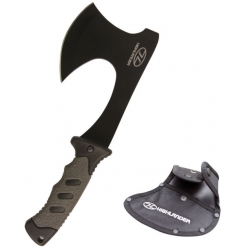 Highlander Survival Axe
High Carbon Steel, Blackened finish
Ergonomic rubberised handle for comfort and security
Chisel top edge for precision wood working, Glass breaker pommel, Reinforced handle to prevent breakage
Lanyard hole, Nylon sheath with belt attachment loop
Axe head size: 29x14cm
Perfect for camping, fishermen & hunters wanting to chop wood.
You must be over 18 to buy this product.
By purchasing you are confirming to us you are over 18.
Read More...
No other images available
Other products you might like

6" Quality Boning Knife
Price: £17.77
Highlander KINGFISHER 9.5 CM Knife
Price: £12.44

Highlander Jaguar Bush Craft Knife
Price: £31.09

Highlander Eagle Camo Knife
Price: £15.29

Highlander Kukri Knife.
Price: £26.65
Opinel Lock Knife No 9
Price: £10.22