Categories
Shop by supplier
Information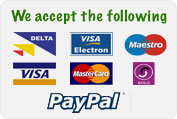 Coleman Rechargeable Quickpump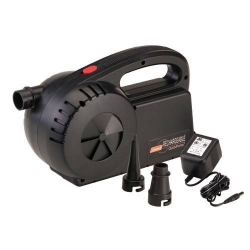 Coleman Rechargeable Quickpump
Fast inflation and deflation of inflatable products.
For use with Coleman® Double Lock™ Valve, Boston Valve and Pinch Valve as well as most other valves in use.
New ergonomic design. Coleman® Double Lock™ Valve and Pinch valve adapters included.
Built-in rechargeable/recyclable battery pack with battery charger included.
Manufacturer's Description:

The Rechargeable QuickpumpTM inflates and deflates rapidly; it is particularly useful for areas without a power supply and can be charged at home or in the car.
Ideal for inflating Coleman and Campingaz Airbeds and Sevylor Inflatable boats.
Will fit Gelert, Highlander & Vango inflatables.
Stops inflating above 39mbar so that it cannot burst the inflatable product.
Product Description:
Please note: European charger shown in picture but we will send UK charger.
Particularly useful for areas without a power supply as it can be charged from the mains or via a car battery and used without power.
Charger 230 Vac and 12 Vdc included.
Hose, double Lock valve, boston valve and pinch valve adapters included.
Running time: 20 minutes or more (fully charged), Inflates and deflates airbeds very rapidly.
Air flow: 600 litres per minute.
Head pressure: 39 mbar.
Read More...
No other images available
Other products you might like

Sevylor 2 Man Tender
Price: €499.00 €399.00

Coleman Delinquent Towable.
Price: €75.00 €49.20

Coleman Party Platform
Price: €45.00

Sevylor Caravelle KK65D
Price: €75.00