Categories
Shop by supplier
Information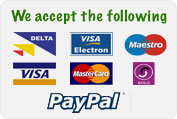 Nettex Wound Spray 250ml.
Nettex Wound Spray 250ml.
Since many poultry wounds are caused by a peck, a spur, a claw, or something else dirty, germs can often get deep into the wounds.
NetTex Wound Spray is an easy-to-apply aerosol to treat wounds on chickens.
The easy way to treat superficial wounds and abrasions and it works quickly to kill bacteria to stop the threat of infection.

An easy to use wound aerosol spray that is a highly effective cleanser with a powerful bactericidal action.
This ultra quick and powerful wound spray has been specifically designed to control and inhibit immediately any existing or possible infection from external wounds, grazes or skin punctures that require on the spot attention.

When applied it leaves a violet residue so you can see if the whole of the affected area has been covered.
This will also cover up any blood or skin abrasions that other birds consider 'tasty' to peck at.
Read More...
No other images available
Other products you might like
Stockholm Tar. 400g
Price: €12.00

Smite A Mite. 1 Litre Concentrate
Price: €13.50
Verm-X Poultry Liquid. 250 ml
Price: €22.00

Verm-x Poultry Pellets. 750g
Price: €28.00
Smite Red Mite & Louse Powder. 10 Kg Bucket.
Price: €53.00

Pigeon Drinker. 5 Litres.
Price: €15.00