Categories
Shop by supplier
Information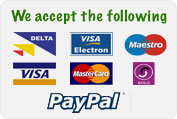 King Feeder & Hat. 25kg Capacity.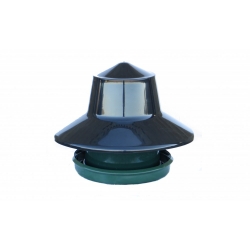 King Feeder & Hat. 25kg Capacity.
About the best poultry & gamebird outdoor feeder on the market today in Ireland & uk.
A fully plastic constructed poultry tube feeder with capacity of approx 22 25 Kg depending on feed type.
A pan diameter of 480mm and a depth of 75mm.
Easy to assemble and clean.
These game & poultry feeders can be used indoors or outdoors by using the green heavy duty rain cover as shown.
This poultry feeder should not be confused with cheaper copies.
Suitable poultry feeder for all breeds of poultry and gamebirds.
Every part of this poultry / gamebird feeder can be bought seperatley in the event of an accidents.
Back to Poultry feeders
Read More...
Other products you might like

Disko Poultry Drinker / Feeder Stand
Price: €7.80
Heavy Duty Pheasant Feed Spring
Price: €4.25
Virkon S Discinfectant. 5 Kg Tub
Price: €123.00
Metal Wing Tag Pliers For Metal Wing Tags.
Price: €27.00

Sunflower. 1/2 acre pack. 2.5kg.
Price: €50.00