Strip of 20 x 2.5 mm Aluminium Leg Rings. Numbered 1- 20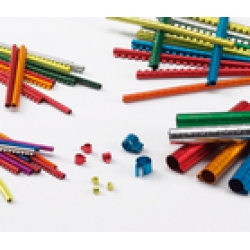 Strip of 20 x 2.5 mm Aluminium Leg Rings. Numbered 1- 20
A strip of 20 leg rings in 1 colour.
Each Strip Numbered 1 - 20.
Made from a quality aluminium.
Easy to use split ring fitted without an applicator.
They are available in a wide range of solid colours ( Bronze, Green, Blue, Silver, Red & Luminous Green ).
State colour when ordering or we will pick the colour.
They are great for identifying newly purchased birds or sexing young birds ready to leave the nest etc..
Read More...
No other images available