"Irelands Best Range of Poultry & Chicken Processing Equipment Suitable For All Farm Fowl - this includes a range of wet and dry plucking machines, dispatchers, stunners and a range of processing accessories."

Sort By:
Showing 1 to 13 of 13 (1 Pages)
Rubber Finger For Wet Plucking Machines
Price: €1.87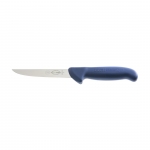 6" Quality Boning Knife
Price: €20.00
Chicken & Duck Killing Cone. Cone Only.
Price: €25.00
Hand Poultry Dispatcher Pliers
Price: €39.35
Poultry Bleeding Tool for Game & Chickens.
Price: €44.27
Humane Chicken & Game Bird Dispatcher.
Price: €44.27
Chicken / Duck Killing Cone. Wall Mounted
Price: €60.00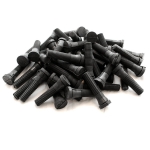 50 pack of Rubber Finger For Wet Plucking Machines
Price: €73.78
Turkey / Geese Killing Cone. Wall Mounted
Price: €80.00