10mm Outlet for Header Tank.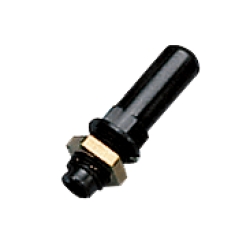 10mm Outlet for Header Tank.
This 10mm plastic outlet is designed to be used with 10mm poultry drinker tubing, and is supplied with a brass nut and a rubber washer.
The outlet is easy to install, and it simply needs to be screwed into a water drum to allow the connection of 10mm tubing.
Ideal for making homemade or diy header tanks, this small item can be very important in ensuring a good seal and efficient operation.
Read More...
No other images available