Categories
Shop by supplier
Information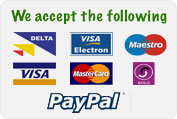 Pure Aniseed Oil. 100ml
Pure Aniseed Oil. 100ml
MacEoin Aniseed Oil is renowned for holding gamebirds.

Rub this oil onto the inside of your pheasant feed hoppers to taint the feed.

Mix Aniseed Oil with 1 litre of vegetable oil and mix in with the feed.

We believe its the best hold spice aniseed liquid available.

Better than powder spices.
Read More...
No other images available
Other products you might like
Wright Feeder Attchment. Green
Price: €6.25

Phacelia. 1/4 Acre Pack.
Price: €24.00

Sunflower. 1/2 acre pack. 2.5kg.
Price: €50.00