Categories
Shop by supplier
Information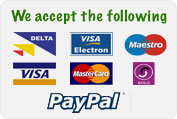 Smite Organic Oblitermite. 500ml
Smite Organic Oblitermite. 500ml
A phyto-nutritional supplement, added to the drinking water of laying hens, which contributes to improve the natural resistance of poultry through natural plant extracts to repel poultry red mite.
100% natural product carefully selected plant extracts.
Stimulates the blood to create its own natural toxins as an immune response causing the red mites blood to coagulate.
No egg or meat withdrawal required.
Smite organic oblitermite to help repel red mites in poultry.
Read More...
No other images available
Other products you might like

Verm-X Poultry Pellets 1.5 kg Tub
Price: £44.42 £37.31
Verm-x Poultry Liquid 500 Ml
Price: £25.76

Smite Red Mite & Louse Powder. 1 Kg Tub.
Price: £10.44

Poultry Zest Pellets. 1.5kg
Price: £17.77

1 Litre Nutrimin Apple Cider Vinegar.
Price: £4.89

Nettex Total Mite Kill Spray. 250ml
Price: £13.15