Categories
Shop by supplier
Information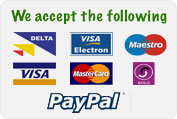 Spot Check / Check Up Digital Incubator Thermometer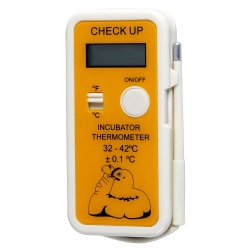 Spot Check / Check Up Digital Incubator Thermometer
A very accurate, easily read thermometer specifically designed for incubators with a range of 32° - 43°C.
More accurate than most digital incubator thermometers, it reads to 0.1ºF with an accuracy of ± 0.2ºF. Switchable between ºF and ºC.
Can be mounted outside the incubator and the probe & lead placed inside the egg incubator.
Battery life is about 6 weeks in continuous use, but very much longer if switched on just as required.
Can be used in any make of incubator.
Ideal for people with poor eyesight.
Either Brinsea Spot Check or Check Up Thermometer Supplied depending on current stocks.
Read More...
No other images available
Other products you might like
Spot Check Digital Thermometer Battery
Price: €3.00

Calibrated Spot Check / Check Up Digital Thermometer
Price: €50.00
Ova Scope Attachment for Ova View Egg Candler.
Price: €20.00

Instructions For Hamer Cabinet Incubators
Price: €6.00