Categories
Shop by supplier
Information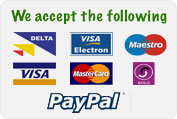 Treadle Feeder for Poultry. 20kg Capacity.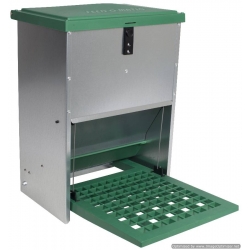 Treadle Feeder for Poultry. 20kg Capacity.
Automatic Poultry Treadle Feeder
A Rat proof outdoor poultry treadle feeder made from durable galvanised steel.
Galvanised Poultry Feeder capacity 20kg.
Suitable Outdoor Poultry Feeder for Chickens, Ducks & Turkeys.

The chickens / fowl stand on the plastic treadle plate to lift a flap to gain access to the poultry food.
It is an all-weather rat proofed galvanised poultry feeder that cannot be operated by vermin.
Suitable for dry poultry feed, pellets & mash.
Suitable for all adult poultry. Chickens, Ducks & Geese
Back to Poultry feeders
Read More...
No other images available
Other products you might like

12 Litre Heavy Duty Poultry Drinker
Price: €13.00
Virkon S Discinfectant. 5 Kg Tub
Price: €89.52
Smite Red Mite & Louse Powder. 5kg Bucket.
Price: €25.00

Little Nipper Mouse Traps. Box of 30.
Price: €29.51

Automatic Duck Drinker. 16 Litre.
Price: €73.29 €62.96