Categories
Shop by supplier
Information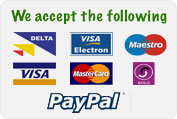 Goodnature A24 Rat Trap & Counter Kit. Stock due End September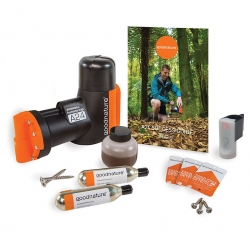 Goodnature A24 Rat Trap & Counter Kit. Stock due End September
The Goodnature vision is a natural environment in which native species survive, thrive and flourish, free from the threat and destruction of introduced pests. Goodnature is constantly working to develop products that make it easy for everyone to create sanctuaries in their backyard, however big. We are committed to providing pragmatic solutions to one of our most serious environmental problems – biodiversity decline.
This is through the design and manufacture of automatic traps that humanely kill pest animals and then reset themselves.
The A24 traps are humane and toxin free and have been designed to save you time and effort. Operating them is a breeze – you don't even have to get your hands dirty.
The A24 self-resetting multi-species kill trap targeting rats is small, easy to install and delivers a powerful impact that kills pests instantly every time.
Attracted in by a long-life lure for rats, once triggered the killed pests fall from the trap which immediately resets itself at least 24 times per CO2 canister meaning more bang for your buck.
Developed and tested in harsh outdoor environments the A24 is just as happy in your backyard or attic as it is in the bush meaning everyone can do effective pest control.
***PLEASE NOTE – THIS PRODUCT IS NOT APPROVED FOR USE ON SQUIRRELS****
KEY FEATURES
– Patented self-resetting technology
– Easy to install and maintain
– Contains no toxins
– Long-life lures for rats or stoats
– Targeted and humane (A-Class rats and stoats)
– Multi-award winning design
– New Zealand designed and made
Please note: the A24 Trap must only be used with Goodnature gas canisters because they have a silicon based sealant and other canisters will damage the product.
Goodnature traps are sold in Ireland by MacEoin General Merchants Ltd
Read More...
Other products you might like

Mark 4 Springer / Fenn Trap.
Price: €11.75

Family Rat Cage Trap
Price: €25.00

3 Rat Bait Stations & 150g Bait.
Price: €35.00

Black Cat Rat Trap.
Price: €13.50
Goodnature A24 Chocolate Lure Replacement Basket.
Price: €14.00

Goodnature CO2 Cartridge for A24 trap
Price: €7.00